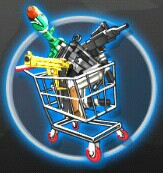 Weapons Collector is one of 28 Achievements in The Respawnables.
The description says: Buy 5 weapons from the shop
This achievement can be earned after buying any 5 weapons from the store. It doesn't matter if they are purchased with cash, gold or real money.
The reward for this achievement is 10 Score Points.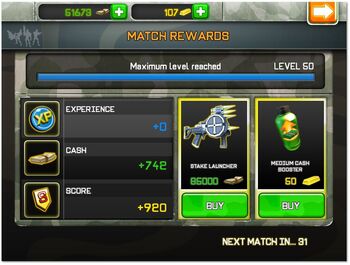 The best way to level up and earn a lot of cash is to play the Multiplayer mode Free For All, since it provides the most Cash - if being first or second place, 1,001

 cash on rank 1, a little more than 900

on rank 2. Another cheap, but more pleasurable way for lower levels is by completing Missions, where you earn the match reward (250

max) plus the mission reward (100

 or more).
Once you have collected at least 2,500

, use the handful to purchase 5 of the cheapest weapons (Assault Rifle, Heavy Machine Gun, Shotgun, Sniper Rifle and the Scoped Assault Rifle).