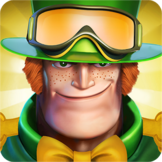 The Saint Patrick Update was released on 10th of March 2016. This is the first Saint Patrick-themed Update. It brought an Event similar to the Summer Camps and Halloween Haunt Event, two bundles, one new skin for the Guitar Machine Gun and a new assault weapon called Rainbow's End, which is only obtainable in the Leprechaun's Pack. This update also brought back the Warrior Bunny Kit and the Easter Bunny Set in the middle of the Event.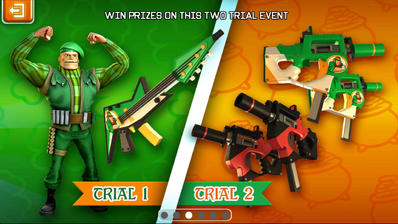 Update Description 
Edit
Join the Saint Patrick's Day Celebrations!
Lucky event: Get tons of Lucky Shamrocks to get prizes for FREE!
Win a rare skinned, and original Guitar Machinegun, Lucky Fighter's set, exclusive event weapon JP-BEK and its skin, and lots of Gold!
Increase Shamrocks drops with the Leprechaun's Pack with the full Leprechaun set and Rainbow's End weapon.
Get the Lucky Fighter's Pack and skip 4 event tiers!
Thank you all for your feedback, new updates and events coming soon!
New Features
Edit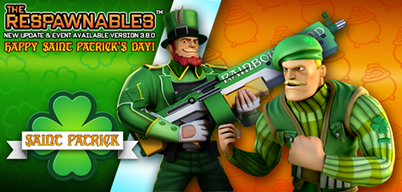 Returning Features
Edit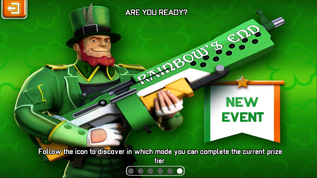 This is the first Saint Patrick-themed Update in the history of Repawnables.