Welcome to the Respawnables Wiki
The wiki about The Respawnables that currently have 1,417 articles about the free-to-play action third person mobile shooter created by Digital Legends Entertainment. Download it for free on IOS or Android. Create an account now and start adding your knowledge to the wiki! If you have any questions, complains or comments about this wiki, please email us at respawnableswikiofficial@gmail.com.
NEW ADDITION! You can now download the Respawnables Stickers Package for free on your iOS device. (Note: You must at at least have iOS 10):
Please note: This wiki is NOT part of Digital Legends Entertainment. Please do not post comments asking to make new updates, weapons etc.
---
---
| | | |
| --- | --- | --- |
| Respawnables is an exciting, third person shooter game, packed with a large variety of weapons, gadgets, accessories and other fun tidbits to fuel your blood-lust as you go on a journey to dominate all that is in your way! | However, in this fast paced game, you may be wondering what might be a reasonable weapon to buy, what equipment would best suit your desires or even what a specific Missions is! Never fear, this wiki has everything you need to know! | What are you waiting for? Dive right into the world of Respawnables! Who knows, you might even learn something. |
---
Where to start ...

Adding to the wiki ...

Socialize with members ...

Join the Chatango Chat-room to meet other editors and fans.
Participate in our Wiki Events for a challenge and prizes!
Design your userpage for other users to read and learn more about yourself.
---
Download the Game Now!

iOS

Android
---

Respawnables Events Corner
This is the Respawnables Events corner. If there are any new events (or updates) in Respawnables, be sure to see all about it here!

Updates: AtomCon (Event)
Events: AtomCon (Event)
New Weapon/s: Coming soon
New Bundle/s: Coming soon

Recent Wiki Activity
Goodwork
comment by Kudarat 1 hour ago

| | |
| --- | --- |
| | Guy's at work m8, So far he's the best one at creating pages and adding content.   |
| | |

Talk:Lost GameCentre account
new comment by Kudarat 1 hour ago

| | |
| --- | --- |
| Comment: | For Americans it's "MATEY" LMAO--as in pirates language 😂😂😂😂😂 |
---
Respawnables YouTubers
Theses are our Respawnables Youtubers. They make videos of respawnables gameplays so that anyone can watch. Click on one of the pictures of YouTubers to watch some of their videos. Be sure to hit the subscribe button when you watch and leave a comment!
Featured Article
Aristocrat's Shotgun
---
The Aristocrat's Shotgun is a shotgun that was introduced in the Halloween Update (2015). According to the description, this is a non-pump, triple barrel shotgun. It is released as a part of the Headless Baron Kit, along with the Headless Baron and costs $14.99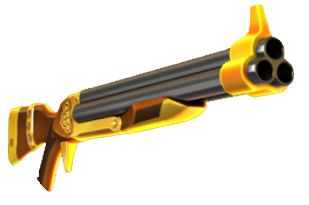 Latest Discussions
Poll
Please take part in our monthly polls! They tell us how the community feels about the game.

Poll #108

Most voters were hyped for the new weapon.

Poll #109

Most voters bought nothing at all.

Poll #110

Most voters thought the event was really easy.

Poll #111

Which bundle did you buy in this Big Map Quest Update?

 

Poll #112

Which skin from the Big Map Quest was your favorite?

 

Poll #113

How would you rate the Big Map Quest?

 

How would you rate this wiki in information, help and providing the right information on time? (5 being the highest and 0 being the lowest.)

 
Key Contributors for the Respawnables Wiki