Nocturnal Snowfall is the night time version of Snow Village. It basically functions the same way as Snow Village but this map features some aspects that were in Holiday Town. It is unlocked at level 30.
Strategy
Edit
The strategy that you should use is exactly the same to the strategy of Snow Village as both maps are identical apart from a few cosmetic features. But the vision is more unclear than its counterpart, since its dark and the snowfall only makes the players vision worse and camoflauge better.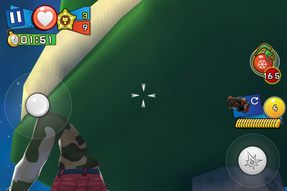 Ad blocker interference detected!
Wikia is a free-to-use site that makes money from advertising. We have a modified experience for viewers using ad blockers

Wikia is not accessible if you've made further modifications. Remove the custom ad blocker rule(s) and the page will load as expected.