The Movie Update (version 1.6) was the first ever major update in Respawnables. It brought new armors, gadgets and weapons from the movies Men in Black and Ghostbusters to the game. It was the first major update in the game and it was followed by the Elysium Update.
New Features

Edit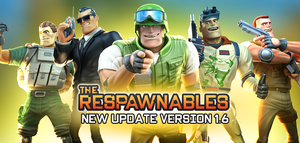 Weapons
Proton Gun - A skill-reducing Launcher with great damage, great range, great accuracy and moderate agility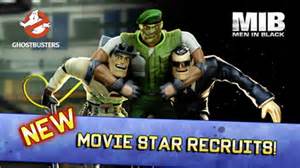 Gadgets
Equipment
Edit
This was the first major update in Respawnables. 
It was also the first update that has contents from a different franchise. The second being the Elysium update.
This update changed the name of the armors from the MIB Special Agent Gear from Special Agent to what it currently is today.

Also you can't buy the armors from the bundle with gold anymore.