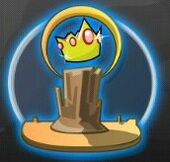 King of the Hill is one of 28 Achievements in The Respawnables.
Description
Finish first in 25 matches
This achievement is earned after winning 25 Mission matches in first place. Finishing the match in second place will count as failure and will not count towards completing the mission.
Note that only matches in the Mission mode count as right matches.
Matches in Multiplayer also do not count towards this Achievement.
The reward for this Achievement are 15 Score Points (when achieved during a match).
Ad blocker interference detected!
Wikia is a free-to-use site that makes money from advertising. We have a modified experience for viewers using ad blockers

Wikia is not accessible if you've made further modifications. Remove the custom ad blocker rule(s) and the page will load as expected.