For the 2014 Update, go to Ghostbusters 30th (Update).
The Ghostbusters Update was released on 14th of July 2016. This is the second annual Ghostbusters themed Update. It brought back some stuff from last Ghostbusters Event such as the Egon's Ghostbusters Kit, Plasma Punch (+skin) etc.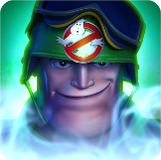 Description 
Edit
"Who you gonna call?" Ghostbusters!!
Celebrate the new Ghostbusters Movie with this Special Ghostbusters Respawnables Event!
Become a Ghostbuster and hunt down Slimer, Stay Puft Marshmallow Man and many other ghosts to win exclusive prizes for free!
Enhanced Map: Head Quarters as you have never seen it before! This Enhanced Map layout creates an amazing New battle ground. New Ghostbusters Suits:
Dress yourself as a true Ghostbuster. A new complete Ghostbuster suit and 4 great Ghostbuster fan T-Shirts. New Weapons:
5 New exclusive weapons to help hunt down those ghosts. Proton shotgun, Blaster, Dual Blasters, Proton Glove and the all new Proton Gun Gen.3!
Official Ghostbusters' Trap: 2 fantastic Ghost Traps to choose from. Just like the real thing, no ghost or enemy will escape these powerful containment systems.
Proton Grenade: Blast your enemies with this new high energy explosive device.
Ghostbusters New Kit: Gear up and be ready with this New bundle that includes the complete Ghostbusters set and the official Proton Gun Gen.3. Those ghosts will never stand a chance!
Ghostbusters Weapons Pack: Ghostbuster Fans need an arsenal of Ghostbusters weapons! The new Weapons Pack contains ALL the new Ghostbuster Weapons, Traps and Grenades!!
Ectoplasm-Gold Converter: This exclusive and powerful gear turns all that extra sticky Ectoplasm you collect into something more useful: Gold!
Remember, all the content you get during the event is yours to keep forever!
-- Thank you all for your feedback, new updates coming soon! –
New Features
Edit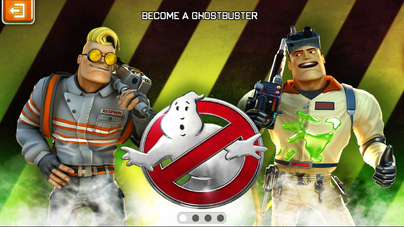 Returning Features
Edit
This is the second Ghostbusters-themed Update.