"
Get the ultimate armor and weapon, altogether, in a single pack.
"

— Game Descriptions.
The
Elysium 
is a bundle that was released during the
Elysium update
 and cost  
$14.99

. It is based on the movie "
Elysium
", which was released on 2013. 
Contents
Strategy
Wearing the Exosuit can be dangerous for your enemies because of the stat boosts that it gives you. With the extremely high Agility it provides, you can evade and escape from your enemies quickly and easily. It is also perfect for ambushing your enemies and they won't be able to escape from your sight because of the Accuracy the armor provides, plus the Chemrail, which also has extremely high Accuracy. On the other hand, the only weakness is its Health, as it only provides a 5% Health so don't expect to be able to fight for long. However, this armor still prevents an instant kill from a Hunter Rifle when you're shot to the body (but when you're shot in the head, it would still totally kill you).
Trivia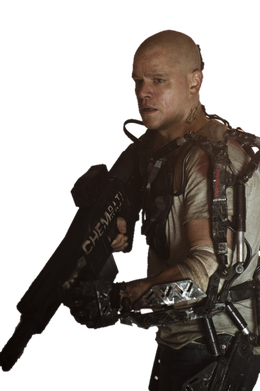 It's the first full body Armor released in the game.
The Elysium and Starter Box are currently the only bundles that contains only two items followed by the Battle Hulk which was released with the 3.0.0 Update.
This bundle once had a sale with it being 30% off. It also had another discount because "Elysium" came out on blue ray.
It was included in the Movie Star's Sale 50% off on October 08, 2015, which also included other bundles such as MIB Special Agent Gear and Egon's Ghostbusters Kit.
Both this and the Advanced Soldier Equipment are very similar to each other, mainly due to the fact that both have an "Exo-suit"-like armor!
Ad blocker interference detected!
Wikia is a free-to-use site that makes money from advertising. We have a modified experience for viewers using ad blockers

Wikia is not accessible if you've made further modifications. Remove the custom ad blocker rule(s) and the page will load as expected.