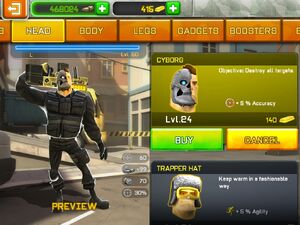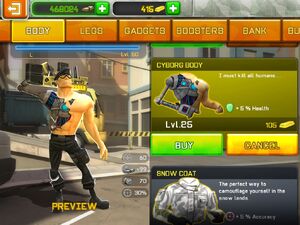 The Cyborg Equipment is an equipment set which is only consists of the head and body. By using this you can be an almost look-alike of Hammer.
The set mostly relies on health or accuracy, so if you have these equipped, you can add something that has agility for the Legs so as to have 5% Accuracy, 5% Health and 2-7% Agility.
The set is one of the only sets that doesn't have 3 pieces of equipment.
The set is a reference to the Terminator franchise.