The 
Black Mask 
is the 14th head armor available and is unlocked at level 14. Costing
100

, it provides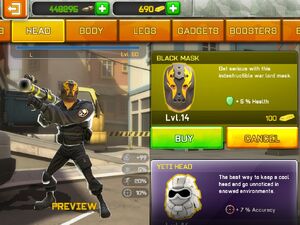 a 5% health boost.
Appearance
Edit
This head strongly resembles the Ballistic Face Mask, as they both look like hockey masks. (They have the same number of holes in the exact same positions) However, this mask is coloured black and has two fiery illustrations painted around the eye-holes. The eyes in the mask are angry and determined.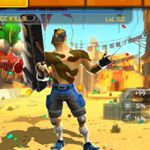 Ad blocker interference detected!
Wikia is a free-to-use site that makes money from advertising. We have a modified experience for viewers using ad blockers

Wikia is not accessible if you've made further modifications. Remove the custom ad blocker rule(s) and the page will load as expected.